Tips on Choosing a Care Home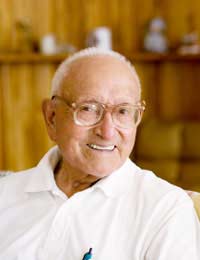 Choosing a care home can be a difficult decision whatever the circumstances. Additionally, it can be a stressful situation which leads to having to choose a care home. This means that in some cases choosing a care home has to be a quicker decision than is ideal. Although it isn't always possible, if you can it's a good idea to think about your choice of care home for you or a loved one in advance of the decision having to be made.
Even if your care home fees are being paid by your Local Authority, you may well still have a say in the choice of care home.
Assessing Homes
Firstly you'll need to find the homes in your area which provide the level of care required. You can find out the suitable homes available in your area from the Commission for Social Care Inspection.
Although many care homes have postal or online brochures, it's important to visit a number of care homes in person before making a decision. It's advisable to take someone along with you to visit the care homes and prepare some questions in advance.
What to Look for in a Care Home
Obviously all care homes are different, but these are some tips for general issues to assess:
Overall impression
Costs
Residents
Accessibility
Living areas
Food
Visiting
Recreation
Staff
Contract
Cost
Below we will look at some of these areas in more detail.
Costs
Obviously one of the major deciding factors for the care home that you choose will be what you can afford. It's a good idea to check out what the costs are and what they cover as a way to shortlist care homes.
When you are visiting care homes which are within your budget, ask about any extras such as TV, phone calls and activities.
Accessibility
The location of the care home can be very important. Consider whether it will be easy for friends and family to visit. Don't forget to consider how easily those without cars could reach the care home. Also consider whether the surrounding area is suitable for you or your relative. For residents that are able to be up and about are there local shops etc. for them to go to?
Impressions of the Care Home
When you arrive for visits at care homes try to assess your gut feelings about the place. Pay attention to residents and whether they appear content and how the staff interact with them. Chat to the staff and feel free to ask any questions. Ask about recreational activities for residents. What is there to do aside from watching television? Many care homes organise regular events and activities for residents who want to take part.
Living Areas
Does the home seem clean, tidy and well-organised? Ask if you can look around a room like the one you or your friend/relative might stay in. Is there enough space? Ask about telephone arrangements if it's relevant. Sometimes residents have phones in their rooms which can be a great comfort. Ask about the arrangements for cleaning and laundry.
Taking someone along with you on your care home visits can help you make a decision.
You might also like...