Immediate Care Needs Plan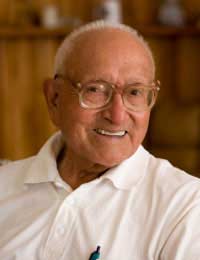 Immediate care needs plans are annuity contracts, which themselves are a type of insurance policy. They provide a guaranteed, regular income or care home fee payment amount for the rest of your life, in return for a lump sum investment.
Amount of Income
The amount of income that you'll receive from an immediate care needs plan depends on a number of factors including:
Your age
Your health
The current annuity rate
The size of the lump sum you contributed
When your annuity rate is set it is based on your life expectancy. The provider must assess how long they think they will be paying the annuity out for.
For a very elderly person who is in poor health, the lump sum they will pay out for the policy will actually be lower, because the insurance provider is unlikely to be making the regular payments for a long period of time.
If you are in receipt of an immediate care needs plan income and then you decide or need to move to a more expensive care home, this can be catered for. You can often pay a top up fee in these instances.
Eligibility for an Immediate Care Needs Plan
Immediate care needs plan are designed specifically for the elderly, whose assets top the maximum threshold for financial assistance (£21,500). They must be in a care home already, or about to move into one.
They must also be unable to manage with one aspect of daily living (ADL). These ADLs are defined as:
Mobility
Washing
Dressing
Transferring (being able to get on and off the toilet and in and out of bed without help).
Feeding
Continence
Mental ability
Applicants for an immediate care needs plan will be medically assessed to find out their needs and how much a policy would cost them.
Advantages
One of the main advantages of purchasing an immediate care needs plan is the peace of mind which it can give you and your family. Once you have made the lump sum payment you can rest assured that your care will always be paid for whatever happens.
Purchasing an immediate care needs plan means that you are free to do as your please with your remaining money. This means you or a trusted relative or professional could invest it in something else and make money from it, rather than making nothing on it whilst using it to pay care home fees.
By purchasing an immediate needs care plan you will reduce the value of your estate, which could take it under the threshold for inheritance tax later on.
Issues to Bear in Mind
Of course immediate care needs plan insurance providers don't have a crystal ball and neither do you.
You could die early into the plan, meaning you have made a lump sum payment for nothing. However, some policies have a clause written into the contract which allows your family to get at least some of the lump sum payment back in the event of your early death.
Equally you could live longer than the provider anticipated and in that case they will still keep making your regular payments.
For many the peace of mind from knowledge that their care will always be provided for outweighs the potential pitfalls.
You might also like...