Help with Nursing Care Costs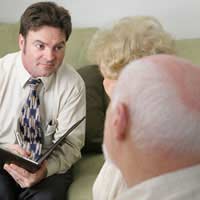 For care home residents who require nursing care, there may be help available to pay for this part of the care home fee.
Nursing care costs are separate to any help which you are entitled to receive towards the residential costs of staying in a care home.
The Difference Between Residential and Nursing Care
Nursing care is a particular type of care and is different to just residential care.
Residential care offers the same level of care as if you lived with a friend or relative. Residential care offers food, board, help with washing, dressing and going to the toilet. Staff in residential care homes will work with residents to help them learn new skills and increase their levels of independence. A district nurse or other medical professional will visit a residential care home regularly.
Residents in nursing care will be monitored around the clock by trained nurses and medical professionals.
Determining Nursing Care Needs
Before you go into a care home, you will be assessed by your Local Authority to determine what your care needs are and who should pay for them. Even if you pay your own care home fees, you may be entitled to help with the nursing part of those fees.
If you are assessed as requiring nursing care, this will then be confirmed by a registered nurse. Provided the nurse is in agreement about your nursing care needs the NHS will then make a payment directly to your care home towards your nursing fees.
If you pay your own fees, you will pay less because of the NHS payment towards your nursing fees.
If your Local Authority pays your fees, the NHS will still pay towards your nursing fees. If you don't pay any fees, this will remain unaffected.
If you pay towards your fees, but not the whole fee, the amount you pay may still be reduced.
In Northern Ireland the Health and Personal Social Services (HPSS) assesses and pays nursing care costs. In Scotland these costs are paid by the Local Authority.
Maximum Nursing Care Costs
Nursing care costs vary depending on a persons' condition and individual care home fees. However, there is a limit to the maximum contribution the NHS will pay towards nursing care costs:
In England and Wales this maximum is currently £101 per week for new applicants assessed as needing nursing care.
In Scotland it is £145 per week for personal care costs, with an additional £65 payable for nursing costs.
In Northern Ireland it's £100 per week.
After financial assessment, your care home will issue you a statement outlining the nursing care costs which you are entitled to.
Help in Scotland
In Scotland the over 65s are entitled to help towards personal care and nursing care. The under 65s are only entitled to financial help with nursing costs.
The Local Authority will again assess individual needs. Nursing care is defined as any care required from a medical professional. In Scotland personal care covers help with:
personal hygiene, such as washing and bathing
continence matters
eating and managing specialist diets
mobility issues
hair and skin care.
You might also like...
@Lizziefin. Unfortunately we don't have all your details so we cannot really comment. Most care homes allocate an allowance for extras.
FundingCaring
- 25-Jun-15 @ 10:54 AM
Hi, could you give me some advice please. My dad has been self funding his care in a nursing home for the last 6 years. His savings will run out by January 2016. However the local council refuse to pay for him until March 2017. We are in dispute with them because they are accusing my father of over spending and are insisting he has been depriving himself of his assets, which we strongly disagree with.We have been told to approach local ombudsman.Can the council order us to pay for my fathers fees for the period December 2015 to March 2017. We cannot afford this. (His fees are currently £3000 per month) what can we do. By the way I informed his care home of the situation and they said if my dad runs out of money he will have to leave the home! Thank you in advance
Lizziefin
- 21-Jun-15 @ 9:14 AM