What is Extra Care Housing and How is it Funded?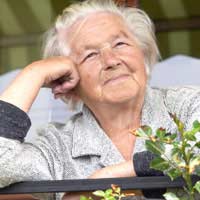 Extra care housing is also known as 'very sheltered housing' and is a form of assisted living. Extra care housing allows those with care needs (usually elderly people in this case) to still get the care they need without having to move out of their own homes and into a care home. Extra care housing allows many older people to live independently and in their own homes for longer.
Extra care housing is growing in popularity as an option for the elderly and the government recently pledged an extra £80 million of funding for extra care housing.
Types of Extra Care Housing
There are many types of extra care housing, which cater for a wide range of needs and budgets. Some extra care housing is to rent, some is to buy and some is available on a part-ownership basis.
Extra care housing is built and owned by either the Housing Association, a private company or the council.
Extra care housing may come in the form of:
A retirement village
A block of apartments or flats
A bungalow development
Extra care housing usually provides most of the facilities that residents need on-site, for example a laundry, a community area and sometimes even a restaurant.
Residents of extra care housing will have access to care either on-site or through a care home, as extra care housing is often built very close to or next to care homes.
Who Benefits From Extra Care Housing?
Extra care housing allows elderly people to live independently for longer, and many choose it as an alternative to residential care. It allows them more privacy and choice in their lives.
Extra care housing can also be a good temporary option for someone recovering from an illness or operation, or somebody who is thinking of moving into residential care in the future.
Extra care housing can be especially beneficial for those who want to live with a partner or friend. For couples who have lived together most of their adult lives, one or both of them moving into care homes separately can be very distressing for them. There have been a number of cases reported of couples who have not been able to stay together in residential care homes and this is a matter of concern for both the government and the public.
Paying for Extra Care Housing
The cost of extra care housing varies depending on who it is run by and what your needs are. Extra care housing schemes run by the council or Housing Association will usually be affordable.
When you live in extra care housing there are three components to what you'll have to pay:
You can often rent, buy or part-buy/part-rent your accommodation and pay on a monthly basis as you would in most types of housing. You may qualify for Housing Benefit or other benefits to help pay for the rent, depending on your income. If you want help to pay for extra care housing, the council will carry out a financial assessment of your assets to work out the help you're entitled to.
There will usually be service charges for the maintenance and staffing of the communal areas of extra care housing. This is usually the case with any managed property.
You may have a number of care needs, such as needing help moving around or needing help with washing, dressing and cooking. A social worker will carry out an assessment of your care needs. Depending on your financial assessment help may be available to pay for them. The costs and criteria for help for care vary from council to council.
Extra care housing can be an excellent option for those needing care but who want to live as independently as possible. If you are thinking about extra care housing but are worried that you can't afford it, speak to you Local Authority or social worker to make sure you're aware of all the help you could receive.
You might also like...
Our Charity of Trustees has stopped paying water rates from our weekly maintenance charges. They have now integrated the water rate cost to their residents. (£22.50 per month is a large increase to our monthly expenses, from our basic state pension. In fact; it's larger than this year's Government increase in state pensions) We were given a resident's handbook in December 2003, setting out the rules. In chapter three, it clearly states: the amount of WMC goes towards the cost of running the Alms-house's which included: - water & sewerage and other services. We were not given notice of this change, until August this year. Just to survive on the State Pension at this moment in time; we really do need to be extremely prudent with our money. I don't think my wife and I will starve or become destitute from this change, but it sure makes life much more difficult. My very real concerns are the uncertainty, of what future plans they may implement next, to attack our ever depleting state pension? My question; Are they playing by the rules of law?
Dougie
- 23-Oct-13 @ 3:48 PM