Fully Funded NHS Care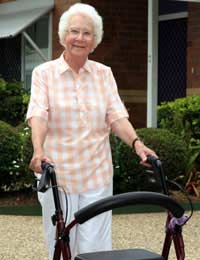 Some people may be entitled to have their care needs fully met and paid for by the NHS. This is called fully funded NHS care. Those eligible for fully funded NHS care include people living in their own homes and those living in care homes.
If you are eligible for fully funded NHS care, you will not have to pay for any of your care, whether that is care that you receive in your own home, or care home fees.
Eligibility
You will be assessed for your eligibility for fully funded NHS care at the same time as you are assessed for your care needs and financial situation. You should be assessed for fully funded NHS care before you're assessed for help from the Local Authority or anywhere else.
The criteria for eligibility for fully funded NHS care vary around the country. The specific criteria are set by the local Primary Care Trust, but all are set around the same framework.
People are assessed in terms of:
Motivation: How motivated they are.
Medical history: The level of support and care they have needed up to now.
Medical needs: The ongoing medication they need and whether they can administer it themselves or need help.
Mental health.
Safety: Whether they are a risk to themselves or others.
Physical wellbeing: How well they can care for themselves and their personal care needs.
Continence.
Mobility: How well they are able to get around and any mobility aids which they require.
Pain: How much pain they are in and their pain relief requirements.
Eating: Whether they can cook for and feed themselves. Whether they have specific dietary requirements.
Senses: A person's ability to communicate and understand.
In order to be eligible for fully funded NHS care, a person will usually need to have a high level of care needs in more than one of the above areas.
Problems
There have been some problems with the way people are assessed for their eligibility for fully funded NHS care. One of the main problems is the lack of uniformity to the way the criteria are interpreted and assessed. Some have complained that the system is a 'postcode lottery'.
Many feel that people are being wrongly refused fully funded NHS care, when they should in fact be entitled to it. A couple of high profile cases and media coverage have brought this issue to the public's attention.
It is thought that, in particular, many people who receive care in their own homes are not receiving the fully funded NHS care that they are entitled to.
Appealing
If you feel that you, or someone that you care for, should be entitled to fully funded NHS care but are not receiving it there are steps you can take to rectify the situation. Firstly you should contact your Primary Care Trust to check that you, or the person you care for, has been assessed in the first place. If not you should arrange an assessment as soon as possible.
If you have been assessed you can request a copy of the assessment. You can then ask for a reassessment and, if you're still unhappy with the results of that, an independent review. If the situation remains unresolved you can escalate the matter by contacting the health services ombudsman.
You might also like...