Care Needs & Staying in Your Own Home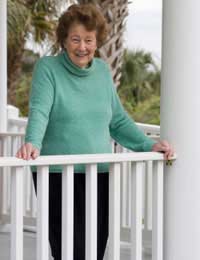 Although you may have care needs, there is a wide range of services and support available to help you continue to live independently and in your own home.
This help includes social care, personal care and practical care.
Housing
If you want to continue to live at home when you are disabled or elderly you could consider adapting the house that you already live in to meet your needs, or moving to one which better meets your needs. There is both practical and financial support available to help you do this.
You can receive help to adapt your house to your needs in the form of:
The Disabled Facilities Grant
The Independent Living Fund
Free or subsidised equipment from the council
Grants and loans
VAT relief and council tax reduction
More information on help with adapting your home is available in our article 'Help with Equipment and Living Arrangements'.
Another option you could consider, so that your care needs are met and you can continue to live independently, is living in a supported housing scheme. These schemes offer various types of housing and accommodation and the level of support they provide will depend on your needs. Our article 'Supported Housing Schemes' provides more information on this type of housing.
Help Around the Home
Help in your own home is available whatever your level of need. You can pay for these services privately, or you may be entitled to help from your Local Authority. To find out if you're entitled to any help you'll need to undergo a Community Care Assessment. Our article 'Community Care Assessments' will give you more information on this.
The type of help you could receive in your home includes:
Help with getting in and out of bed
Help with dressing
Help with laundry and cleaning your home
A meal delivery service, or help to prepare food for yourself
Chiropody, hairdressing and other personal care services
Emotional care and support
More detailed information on these services and paying for them is available in our article 'Care Services in Your Own Home'.
Social Support
Even though you are living independently it's important that you continue to interact with others and get out and about if possible. This is important for your emotional and mental wellbeing. Most Local Authorities provide social and recreational opportunities for elderly and disabled people who are living independently.
These activities may take place at a day centre or other venues in the local community. Typical activities include day trips, lectures, themed events, educational sessions, sessions about help with independent living skills and parties.
These activities may be free or subsidised and there will usually be financial help available to go towards paying for them. Ask your Local Authority what is on offer and what financial support is available.
Respite Care
Remember that although you may want to continue to live as independently as possible, sometimes you or your carer will need a break. Temporary respite care can help you to live independently for longer.
Respite care may include a holiday, a short stay in a residential care home or having a helper in your own home. More information on this is available in our article 'Respite Care Options'.
Ask a social worker or your Local Authority for information on the services and support available in your area which could help you to live independently and at home.
You might also like...