How Can Carers Cope With Bereavement?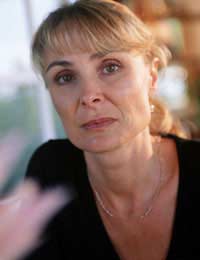 Dealing with bereavement after being a carer can be an extremely difficult time, for many reasons. The death of someone close to you, who was also in your care often brings with it the sense of loss associated with all bereavement, but can also bring strange or complicated emotions, such as anger, guilt or relief. While we all deal with bereavement in our own way, this article offers some advice for carers on how to cope with their loss.
Many people think that for carers, bereavement is somehow different. That, because the person they have been looking after may have been seriously ill for some time and that coping with their death should therefore be easier. The death of a loved one can still come as a great shock, no matter how 'prepared' you thought you were. Don't try and deal with the bereavement on your own, and be prepared to grieve in your own way, and on your own terms.
Dealing with Your Feelings
Whatever your personal circumstances, coping with the death of someone you cared for can stir up some contradictory emotions that are hard to admit to other people and also to yourself.
A sense of loss is naturally common, but also a sense of relief, especially if the person you cared for had to battle a long illness. As their carer, you would have been the person closest to them, witnessing their suffering and, no doubt, wishing that their suffering could be at an end.
These feelings of relief often come with a nagging guilt, that you wished for it to happen, that you were an inadequate carer, that you could have done more to ease their suffering or been more sympathetic to them in their final days. You may also have conflicted by feelings that you are relieved that your role as carer has stopped and that now you have regained your own life.
All of these feelings are extremely common among carers. You should not try to push these feelings to one side, but consider them and remember that when all's said and done, you did the best that you could to care for someone you loved. You still have the right to your own life and that is not something to feel guilty or ashamed about.
After Bereavement – What Next?
The funeral can be an important event to help you in the grieving process. You get to say goodbye to the person you cared for, not as their carer, but as someone special in their life, whatever your relationship with them.
A funeral is a public event where everyone gathers to remember the person as they were, and to celebrate their life. This can often help carers share happier memories of the time you spent together with other people, instead of dwelling on the last, more painful days.
Living Without the Person you Cared For
If you have been a long-term live-in carer, then suddenly being freed of that responsibility, and being left alone, can be a massive shock to the system. You may find yourself in a large house, where everywhere you look you see constant reminders of the person who is no longer there.
This can be a traumatic experience, and many bereaved people often experience anxiety associated with being on their own. This often manifests itself in becoming over-sensitive of noises, being afraid of intruders or not wanting to come home to the house on your own.
These are all natural fears associated with coming to terms with a loss, and they should, over time, fade. If you are worried about the security of the house, your local police station can provide you with advice on how to make it more secure.
Getting Help
Change always takes time to adjust to, and bereavement is the most painful change of all. Having spent time caring for that person only makes the experience more upsetting. Often feelings of depression and despair take time to come through.
Moving On
Most people are too busy trying to organise the funeral and estate of the person who's passed away to have time to dwell on such feelings. If, however, you start to feel that you cannot cope try to talk to people about what you are going through.
It often helps to talk to those people who knew you both and especially those who understood what you, as the carer, experienced. If such people are not available, there are a number of grief counselling organisations that will offer a friendly ear and some well-chosen words of advice.
Grief counsellors often refer to the role of dealing with grief as unpacking your feelings to have a closer look at them. Once you do this you can understand more fully why you experienced those feelings and, when you are ready, you should be able one day to pack up those feelings again and move on with the next phase of your life.
You might also like...
I feel lost. Don't know how to start my life???? As I was a carer for15 years for my mum. Who is miss dearly.
Niki
- 21-Sep-16 @ 5:51 PM
I was a full time carer for my father for the last 5 and a half years of his life. He was classified as high level care for that entire time. We had no other family and although I became aware that I was very good at my new "caring job", my usualfriends silently disappeared. My father had me when he was in his late fourties so my age group were still in the throws of getting married, kids,etc. My Dad was the age of their grandparents. Due to his medical needs I never once took respite so I was with him 24hours, 7 days a week. When he died, it was a terrible shock. Not only had I lost my only parent, I had lost my very intense job. All the services just stopped, the day he died. I was expected to just pick myself up and get on with my life.Right then. Being out of the workforce for a considerable amount of time, and having most of my previous life friends gone, I was left very much alone. Even the regular visits of pathology people, podiatrists, etc. just stopped! Then something unexpected happened. This is not mentioned in the above article. Some of my friends I had made while caring, silently crept away as well. I'm not really sure why. Maybe they just felt sorry for me while I was caring and now that was no longer the case, expected me to just get on with it. One of my friend's Dad, who would occcasionally cut my front lawn, stopped coming. Just stopped! No explanation. I think genuine caring is one of the hardest things anyone can ever do. Then, when your job ends, through no fault of your own, society justs expects you to pick yourself up and get on with it, when you are in the middle of a life shock!! I don't get it.
berenrb
- 6-Jan-13 @ 7:14 AM