Getting the Most from Counselling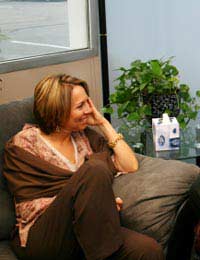 Most carers have a largely thankless task. While the person they care for often has the benefit of medical advice to support them both mentally and physically, carers are often left to shoulder the burden psychologically.
As a result, caring often throws up conflicting and occasionally overwhelming emotions, and it is all too easy to allow such emotions to get on top of you. Emotional wellbeing is, however, equally as important as finding ways to deal with the more physical issues associated with caring.
Medical health staff, such as your local doctor, should be able to help you with most of the practicalities of being a carer, but if you think you may need some assistance in dealing with your feelings, you may need to find help elsewhere.
While friends and family might be able to provide a shoulder of support, sometimes it can be difficult to involve people who know the carer in your problems, as you may not feel that you can be honest with your feelings, for fear of offending them or the person you are caring for. If this is the case, then a professional counsellor might be the right person to help you.
What is Counselling?
Counselling can be very useful for carers, in that it can help you to make sense of and fully understand your role. Becoming a carer can take over a person's life, they may be required to provide round the clock care, they may have to move in with the person they are looking after and they may, in effect, have to put their own life 'on hold', for an indefinite period. These changes can lead to increased levels of stress, illness yourself and even depression.
A counsellor can help you put this change into perspective, resolving any conflicts that you feel about your new role, and even changing feelings towards the person you are looking after. Conflict between the carer and the patient is extremely common and while this is often difficult to discuss with friends and family, a counsellor will be able to provide you with confidential advice and tips on how to deal with people suffering from illness.
The Counselling Process
No two counsellors are the same, although they often follow similar processes. Some may just listen to what you have to say, especially important during the early counselling sessions, when they will be looking to understand the problems you are coming to terms with. Some may provide more practical advice, offering you techniques on reducing your stress (such as deep breathing exercises), and some may focus on providing you with ways that you can find out more about yourself, so that you can make better informed decisions when moments of difficulty arise.
Whatever your needs, a counsellor should be able to pinpoint the areas where you require help and offer you advice and useful information as to how to address each of these issues.
Finding The Right Counsellor For You
There are several ways to find information on local counsellors in your area, for example by talking to your GP, visiting a local health centre or even going online. As with any profession there are good and bad counsellors and some who may not be as well-qualified as they should be.
Most importantly though, you will want to make sure that the counsellor you see is right for you, seeing as you will be sharing highly personal information with them. Professional qualifications, therefore, are a starting point in terms of putting you at ease.
As well as ensuring that they have the appropriate qualifications you should also ask about whether they belong to any professional society's or if they follow a code of conduct. Most reputable counsellors have a complaints procedure and should be able to provide you with some useful supporting literature before you book any sessions.
Alternatives Types of Counselling
If you feel that one-to-one counselling is not for you, you might also like to consider attending a support group, where you will get the chance to meet other carers and get to discuss your individual circumstances. This is often a good way to expand your social group, which may have become restricted since you started your carer role. Many life-long friendships have started through support groups.
The Last Word on Counselling
Anyone expecting a few counselling sessions to solve all their problems will probably be disappointed. What it can do is help you understand more about your situation and the reactions you are having to it. By understanding these feelings you will be more in control of them and should be able to cope with your carer role in a more positive manner.
You might also like...