Employing a Carer: Interview Tips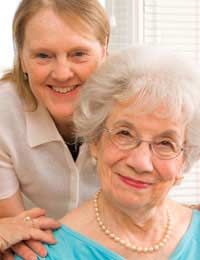 If you decide to employ a carer directly, either using direct payments or privately, you will need to conduct interviews to find the right carer. It is highly unadvisable to employ a carer directly without interviewing them first or having someone else interview them.
Interviewing potential candidates will help you get to know them better and gain an insight into how you might work together. It will also offer an opportunity to discuss their experience and skills in more detail and find out a bit more about them.
Make a shortlist of candidates to interview by assessing applications and focusing on the people who fit the criteria and job description most closely. Try to shortlist a maximum of six candidates for interview initially.
Where to Interview
Although you could interview potential candidates at home, this is advised against for security reasons. If there is no other option, you should ensure that someone else accompanies you and you don't interview alone.
Alternatively, you could interview candidates in a local café at a quiet time. If you'd prefer a more professional setting find out if there is a room you can hire cheaply in the local area. Local charities or the council may be able to help with this by offering a room free of charge.
Questions to Ask at the Interview
Below are some sample questions that you might want to ask at the interviews. Take notes so that you remember who said what. Ideally, you should outline the role to each candidate before the interview begins. Choose the questions which are relevant to you or adapt them to your circumstances.
Have you had a CRB check?
Do you have a driving licence?
What is your availability/notice period?
What kind of job are you looking for and why?
What skills would you bring to this carer role?
What experience have you had caring for an elderly/disabled/wheelchair-bound person?
Why did you apply for this role?
Are you able to do heavy lifting?
Are you comfortable with animals/pets? (if their role will involve pet contact)
What kind of cooking can you do? (if this will be part of the role)
Are you flexible about hours?
What Not to Ask at the Interview
Remember that as an employer you have certain legal responsibilities and staff interviewing is now tightly regulated. Steer clear of the following topics in interviews:
Marital status
Childcare arrangements
Sexual orientation
Plans about starting a family
Trade union membership
Political affiliations
Religion
Interview Tips
Interview candidates are often nervous. Try and put them at their ease at the start of the interview.
Avoid asking questions which have a yes/no answer. Asking open questions will allow candidates to talk more freely and expand on their answers.
Ask hypothetical questions which are grounded in what the role will require. For example "How would you deal with a difficult person?" "How would you cope if my mother was forgetful/confused?"
Allow candidates to ask questions at the end of the interview. As well as you finding the right person, it's important that the candidate ensures the job is right for them as well. That way it is more likely to be a long-term arrangement.
You might also like...