Care Homes: Selling Your House to Pay for Care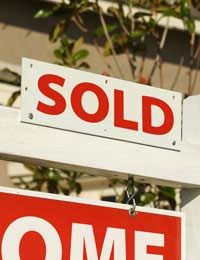 For many people about to enter a care home the only available option to pay for their residency in the short term is to sell their family home. Unfortunately the downturn in the housing market since the global financial crisis took hold in 2007 has made this a more costly and painful process.
The current slump in housing prices has left many people unsure how they can afford to pay for ongoing care. House prices are at a 30-year low, meaning that people who had hoped to sell their home are struggling to find buyers.
As a result, increasing numbers of people are seeking advice on how to sell their home in a depressed housing market, or to find alternative ways to pay for their care.
How to Pay For Care
There are options available, depending on the person in need of care's circumstances.
Take for example an elderly person about to move into a care home who has been trying to sell their property, but with little success. It is a fact of life that homes vacated by the elderly are notoriously harder to sell, because they are usually in a less than pristine state and require some maintenance and repair work.
The good news is that a care home will not simply evict a resident because they cannot afford to pay for care. Residents can enact something known as a '12 week property disregard'.
This means that those with savings of less than £22,250 (excluding the value of the property they are waiting to sell), are required to only pay a contribution – dependent on the size of their savings – towards their care fees for the first 12 weeks after moving into a care home.
The local authority of the resident will be required to make up the shortfall during this 12 week period. After the 12 weeks are up, however, the resident will need to make other provisions to pay for their care.
Deferred Loan Schemes
Again though, there are solutions in place to help with this. Most local authorities offer deferred loan schemes where they will continue to pay the balance of care costs beyond the 12 week term, on the proviso that repayment will be made in full once the property has been sold.
It is worth pointing out however that not all local authorities run such schemes and that any interest repayment costs could vary widely.
Other Options to Consider
Of course, the resident still has control over their property before it is sold, so they could elect to rent out the property to keep a regular income. The owners should bear in mind however that although properties left vacant by people moving into care homes are exempt from Council Tax, this exemption will no longer apply if tenants move in.
Of course it is also worth speaking to the care home owners as they may appreciate that it is in the best interests to be patient and offer some sort of deferred payment plan that will act as a bridge until the sale of the property is complete.
Being Realistic
Finally, people who are looking to sell their house to pay for their care should try to be realistic about the selling price they are likely to receive. If a house has been on the market for a few months without getting any serious offers, then it may mean that the price is simply too high for anyone to pay.
It may be sensible to lower the asking price to something that is considered more reasonable, even if this is lower than the target price you originally had in mind.
You might also like...