How I Manage Financially as a Foster Carer: A Case Study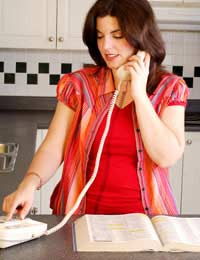 Julie and her husband Les have been fostering through a private fostering agency since 2007. Julie is the main carer as her husband works shifts. Both are registered as foster carers.
Julie and Les have been approved for foster care such as long-term, short-term and respite care and at the moment they have a long-term placement. Julie says that, happily, she and her husband found information on the financial aspects associated with foster caring both easy to find and, just as importantly, to understand.
To ease any potential financial worries Julie and her husband decided that she would be the main carer and her husband would work full-time. She commented on how they manage financially as foster carers: "We do ok, but I don't think we could foster with what I believe the local authority pay." She advised prospective foster parents currently considering the financial implications of fostering: "You have to think about what would happen if you had to wait for a long time for a placement."
Working and Fostering
Les says the main reason he kept on his full-time shift work when he and Julie began fostering was "security". He commented: "I had to keep my job as if my wife does not have any work we still have bills mortgage to pay."
Is it difficult to combine full-time shift work with being a foster carer? Les said it can be at times, for example when he takes time off work to go to fostering-related meetings which can be cancelled sometimes at short notice. Les also says it can be hard to go on fostering courses sometimes because of his work. He commented on combining fostering with full-time work and shift work. He said: "Shift work does not always combine that well with fostering. There needs to be a very strong first carer in situations such as these and a strong partnership is important too. For example, some days my wife has had a hard time and needs to talk to me about it. However, these situations can happen at inappropriate times like when I am just finishing a set of nights or days."
Some Tips for Combining Work and Fostering:
Discuss the situation with your employer before you start fostering. Ask about flexibility to attend meetings and training courses linked to fostering. Similarly, discuss with your fostering agency what arrangements they have in place for foster carers who also work outside the home. Many are increasingly trying to be flexible about meetings and training courses to accommodate foster carers
Be aware that some fostering agencies will be less likely to accept foster carers who work full-time. Many agencies will insist that at least one carer will be at home all the time, so if you're a single foster carer you'll need to bear that in mind. Even if one member of a fostering couple is planning on continuing to work full-time, you'll still need to consider whether you could potentially survive on one wage. Some agencies pay a retainer fee if you are available for fostering but in many cases you won't be paid anything for the time you don't have a placement.
You might also like...