How Much Will I Get Paid to Be a Foster Carer?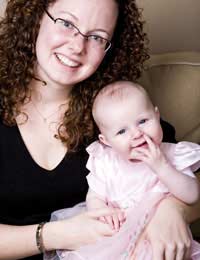 At one time foster carers were seen as volunteer workers who cared for children and were paid an allowance which covered their costs, rather than a wage as such. Now, the situation is different and many foster carers are paid for their time. However, this isn't universally the case.
Different fostering service providers have different policies on payment and this is something you should research in your area before you go into fostering. According to the Fostering Network, a charity for those who work in fostering, payment for foster care varies from nothing to £300 per week.
There has been something of a shift towards foster carers being paid for their time and skills, in recognition of the fact that many foster carers undertake training to cope with the demands of fostering and that fostering often means that at least one member of a family will give up full-time work and a regular income to dedicate to being available for the foster child.
Basic Allowances for Foster Carers
All foster carers are entitled to a basic allowance, which is intended to cover the costs incurred while caring for a foster child. The exact amount of basic allowance varies depending on factors such as where you live and the age of the child.
The absolute minimum you'll receive is £106 per week per child and this will be raised to £109 in 2010/11. What is paid on top of this will depend on individual fostering service providers. Many will pay higher rates for foster children with more challenging needs, for example.
Foster carers will only normally be paid these amounts when a child is actually in their care. Some foster agencies, though, do pay a retainer to foster carers who are available for work but don't currently have a placement.
According to the latest figures from the Fostering Network fifty per cent of foster carers don't receive a fee payment on top of their basic allowance. Many of these people rely on other employment, a partner's income or benefits.
The Future of Foster Care Payment
Fostering charities have expressed concern that financial barriers are putting some people off fostering. Although fostering is not about money but love, for foster carers, they assert, it's unrealistic to expect families to be able to survive on one wage in order to become foster carers.
They are calling for all foster carers to be paid a fee which reflects the task they are asked to do and which also takes into account the time they commit and the skills and expertise that they possess. There have also been calls for all foster carers to be paid all year round, regardless of whether or not they have a placement. It is believed that a more reliable income would make more people able to consider fostering as a financially viable option.
The Fostering Network has called for foster carers to be paid a comparable wage to other professional child carers.
Finding Out What I Could Be Paid
To find out what you could be paid if you were to become a foster carer, you'll need to research fostering services in your area. Some are independent and some are run by the Local Authority. Research widely and ask about what they are looking for in a foster carer as well as the payment and other support you could receive.
You might also like...
I am interested in fostering babies what practical means do I require?
jills
- 7-Jun-15 @ 6:36 PM
I want to become a fostering a new born child, do you have to be qualified for or do You have to do a course.I have look after my sister nd friends kids plz reply
Nasreen
- 15-Feb-14 @ 5:06 PM
leeds council foster care care's what the weekly payment for under 10year old's long term .
nee
- 19-Aug-13 @ 1:43 PM
how much do foster carers get per year?
zo-bo
- 15-Jul-13 @ 9:37 AM