Training and Support for Foster Carers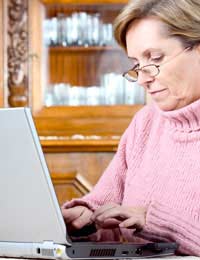 Support and training is available for foster carers to ensure that they have the right skills to be a good foster carer. There are standards, published by the Children's Workforce and Development Council (CWDC), and support and training is available to help foster carers meet these standards.
Additional training is then available to help foster carers develop their skills and to adapt to changing foster care circumstances.
Training, Support and Development Standards for Foster Carers
The Standards are in place to ensure that foster carers understand issues such as:
What being a foster carer means
Health and safety responsibilities
Effective communication
Child development
Self-development
The Standards are a benchmark and will show that a foster carer's skills and knowledge are up to date.
The Standards are studied for using a Workbook. A foster carer working towards the Standards will be advised by a social worker or supervisor on training courses and sessions they can attend to work through the Standards.
The foster care provider you are working with should provide financial support to enable you to work through the Standards. Foster carers are reviewed annually and will receive training where needed.
Continuing Professional Development for Foster Carers
There is no obligation for foster carers to undertake ongoing professional development courses. However, fostering charities and organisations do recommend that foster carers stay up to date with the latest issues and methodologies through training.
Many foster care services provide funded ongoing training for their foster carers. Training can be on anything from health and safety at home to behaviour management and even specialist areas such as fostering victims of sexual abuse. Training courses are offered in a variety of ways to suit different carers. For example, they may be one-day sessions or via distance learning or online.
When these courses are offered, professionals in the industry are keen to stress that it is no way a reflection on foster carers' standard of caring – there have been concerns that this misconception has put foster carers off taking up training in the past. Rather, the training is to help them improve the job they are doing and cope better with the demands of foster caring.
Fostering organisations are keen for foster carers to be recognised as care professionals and to move away from their "volunteer" image. Charities such as the Fostering Network are campaigning for foster carers to be paid a comparable wage to others in childcare professions. Undergoing ongoing professional development and training will add strength to the campaign for foster carers to be recognised as skilled professionals.
Other Support
Foster carers also have an individual supervisor or support worker who they can discuss any issues or concerns with.
In most fostering services, foster carers will receive additional help and support on top of training and a support worker. This support may include:
Forums and sessions for foster carers to interact and share experiences and best practice.
A helpline that foster carers can ring if they have any queries or concerns. Some of these are open 24 hours
Social events for foster carers and their families to attend.
Access to advice and support.
You might also like...
@drag - you'd need to check with the benefits organisation as we don't know all you circumstances. Try
Turn 2 Us Website
FundingCaring
- 16-Jan-15 @ 12:03 PM
hi my husband is in receipt of E S A benefitif i was to become a foster carerwould we lose all my husbands E S Athank you
drag
- 14-Jan-15 @ 7:27 PM