Can I Afford to Become a Foster Carer?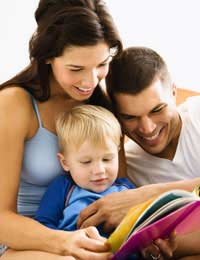 Some people are put off foster caring because they feel that they can't afford to become a foster carer. Although finances are definitely a consideration when considering whether you're in a position to foster, it is important to know the facts first.
It is important to be realistic, though. Although this is not the case for all foster carers, the charity the Fostering Network says that many foster carers are likely to be living on a low income.
Help Available and Payment
Financial support is available to all foster carers to help with costs. All foster carers receive a minimum allowance to cover costs – this is at least £106 per week and varies depending on circumstances.
Additionally, depending on the fostering service you are with you may also get paid a fee each time you foster a child or even an ongoing retainer. There are campaigns for more foster carers to be paid a decent wage in order to recruit more badly needed foster carers and for potential foster carers not to be put off because of financial considerations.
A survey by the Fostering Network showed that 60% of foster carers receive a fee payment on top of their minimum allowance.
Fostering and Owning Your Own Home
There is a common misconception that you must own your own home before you can become a foster carer but this isn't true. What is important is that you can show that you have enough room for a foster child and that your home is safe and secure. Foster carers who rent are just as eligible as homeowners. As a renter, you would need to show that your tenancy is secure and would also need to gain the approval of your landlord.
Foster Caring and Work
One way that some families afford to foster care is by one member of the family still working. In some cases it's possible to still work full-time and be a foster carer. However, fostering services do stress that foster children need care and support and it is highly preferable when choosing foster carers that a carer will be present at important times such as after school and school holidays. Other foster carers work part-time, casually or on a self-employed basis to fit in with foster caring.
Fostering and Benefits
If you claim benefits, you may be worried about the effect foster caring would have on them and therefore your financial situation. The minimum allowance that all foster carers receive should not affect your benefits. However, it is recommended that you check with your benefits agency and that you inform them if you become a foster carer.
If you receive additional payment for foster caring on top of this minimum allowance, you should discuss what will happen to your benefits with your fostering service and benefits agency.
Fostering as a Single Person
It is not true that only married couples or co-habiting partners can foster. Single people are also welcomed as foster carers. Single foster carers are growing in numbers, although the majority of foster care is carried out by couples.
Many foster families have one person who stays at home and one who continues to work full-time. Statistics show that 90% of single foster carers don't work outside the home, so you'll need to consider carefully how you'll cope financially. However, the above information shows that there is no reason why foster caring should not be an option for many single people.
You might also like...
Hi I'm want to quite my full time job to become a foster carer, I'm just worried about money and income, is there help for this.
Amanda
- 26-Apr-21 @ 6:31 PM
Am 38 and my husband is 40 together we have 2 grown up children 19 and 20 both are planning on moving out in the next few months, 1 away with work and 1 to live with his girlfriend. So am going to have empty nest syndrome very soonfostering is always something I've wanted to do and as I work as a teacher assistant in a school and have done for the last 6 years I've seen children with issues and health problems has anyone got any information on where I would go to start the process.
Lucy
- 7-Jan-20 @ 6:50 PM
Hi That is so lovely you have a spare bedroom. I did train to be a foster Carer but we never had a spare room. We were misled so sadly cannot do it at present. . You could always start as a respite carer so that'sfinding your way and not putting all your eggs in one basket. Though If really not happy in job that's not good for you.Good Luck with your decision..
Amber
- 7-May-19 @ 10:39 PM
Hi I have recently took on my sisters 3 children as emergency foster care meaning I have give up my job to look after them as one is a baby. When working I was earning over 2000 pound a month and now I an getting 220 a week which does not cover my Bill's and outgoingsdoes anyone know what j can do to get more financial support
Carla
- 3-Apr-19 @ 3:17 PM
Hello there! My names Alice and I'm a foster parent. I'd love to share my fostering experience with your readers? I've fostered a few children who suffer from mental health problems which, as you will be aware of, is something that it quite common for children who come from troubled homes. I think it's important to raise awareness and to spread the message to those who are looking to foster/ who are currently fostering. Is this something you would be interested in? Many thanks, Alice
Alice
- 24-Oct-17 @ 4:55 PM
Can a couple foster if only one wishes to be main carer or do both have to complete f1 assessment
Patlo
- 29-May-14 @ 9:17 AM
If I foster and I claim housing benefit would I still be able to claim it
Bryan
- 31-Jan-14 @ 9:26 PM
For a long time now I have wanted to be a foster parent. I feel I have so much love and care to offer a child. We have a spare room in our house that would be perfect for a child. But as the main bread-winner in our family, the big question is; Can I afford to give up a £40k pa job to become a full time foster parent? I am stuck in a job I don't enjoy and feel my talents and skills lie with working with children. I have so much to offer a child that needs fostering and understanding that it would not be forever, I'd make every day count.
Lisa
- 28-Jan-14 @ 12:56 PM