Coping With the Shortfall in Care Assistance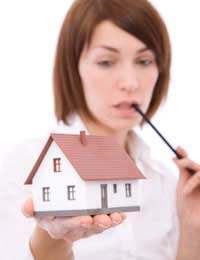 The debate on how the Government should pay for care shows no signs of ending anytime soon, and families who need to fund care still find themselves faced with trying to fund the shortfall between state aid and the care assistance they need to pay for.
Personal care funding is currently means-tested, but there is a growing groundswell of support for the Government to provide care free of charge to those in greatest need, without asking them to fund care by selling their home.
According to the Office of National Statistics there are more than 100,000 elderly and disabled people who are struggling to pay for care home fees.
Care homes can cost an average of £26,000 annually and nursing homes are even more expensive, often averaging £35,000 per year. These fees are on the increase too, and have risen by an average of 6% each year for the past decade.
Home care costs are rising too. Caring for the elderly and disabled in their own home, including eating, washing and dressing the person, can cost upwards of £200 per person, each week. This is roughly twice as much as government funding estimates, and leading to a significant shortfall in funding.
So what options are available to people who are facing a funding shortfall for their care needs?
Care Annuity Plans
One popular, but expensive, option is something known as an 'immediate needs annuity'. These annuity plans guarantee to pay the recipient a fixed monthly amount in exchange for a lump sum. The fixed monthly amount is based on the health of the person going into care, and how long the care will be expected to continue for.
This type of annuity is certainly not cheap. The average lump sum required is a whopping £80,000, and is usually funded by taking equity out of the family home or other savings.
One of the major drawbacks with this type of annuity is that the lump sum has to be handed over at the outset of the plan, which means that should the person die soon afterwards, a large sum of money which would otherwise have been part of that person's estate, will have been lost.
Deferred Care Plans
A less expensive option is a deferred care plan. With this type of scheme you still pay a lump sum in exchange for the annuity, but as the name suggests you are able to defer taking the out the plan until it is absolutely essential. Again, the drawback with a plan such as this is that it is difficult to assess how much you of an income you will need to draw in the future.
Care Cash Plans
With a cash care plan, you can set up an insurance policy that will pay out a specified cash lump sum or an income for a set period that you can then arrange to use to pay for care assistance.
This type of policy will usually pay out on proof of a specified mental or physical illness, and often pays out if the person cannot perform regular tasks such as dressing themselves, feeding, or going to the toilet.
The drawback with these types of plan is that the income will only be for a set period and not for the whole of the life of the person requiring care. As you can see, funding the shortfall in care assistance costs is prohibitively expensive for many people, so the sooner the Government can commit to loosening the restrictions on means-tested care, the better for everyone.
You might also like...
@nana. Check with social services as to what care you might need and if you're entitled to any help. Can you afford to pay your grandson as your carer?
FundingCaring
- 1-Apr-15 @ 2:45 PM
I have a question. I am a 73 year old. I lost my husband last year.My health is not good at present.I have my own home and have relatives who live close by ,who both work during the day and some evenings.I am a diabetic on Insulin which inject myself ,sometimes if I am tired I forget my injections. The tiredness is due to my diabetic condition plus I have anaemia for which I need to receive blood transfusions , my kidneys are not to good.However I wish to stay in my own home. I have the opportunity to have a grandson who is unemployed come and stay with me and help care for me.Would he be entitled to receive some sort of be Winz benefit for this role?
Nana
- 30-Mar-15 @ 8:59 AM