Live-in Full Time Carer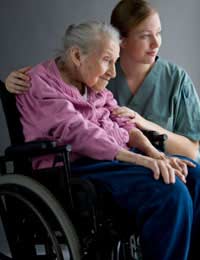 Q.
We have taken on an experienced mature female polish carer to live in with my family to help with my mother. She has the beginnings of dementia and is physically frail and very slow. At this stage my mother is not hard work and still good company but cannot be left alone.
The carer wants to do 7 hours a day 5 days a week and was out most of the weekend except for a few hours granny sitting Saturday evening. Is this how it is with live-in care - full board and lodgings in a beautiful house in the country or do I need to be more specific. She wants to be fully employed so we pay Gross £216 per week.
The carer is a very nice person and fits in well with my family but I feel I could get this care with a daily live out carer. I think I need to know what is expected.
(MB, 12 September 2008)

A.
The key issue here is that by employing a carer directly, you are the carer's employer and as such you need to have an official employment contract in place. This may sound daunting but it is fairly straightforward and will serve to protect both you and the carer that you employ. It's advisable to seek advice from a legal professional to ensure that the contract is watertight.
This contract would have to stipulate the hours/days that your carer would be working and when they would take time off. These issues are something that you would need to discuss and agree on with the carer.
If you look at other job advertisements for live-in carers, you'll see that it's not uncommon for the carer to work five days per week, Monday to Friday with weekends off and to be paid a wage plus free accommodation.
However, there are rules about live-in carers which mean that you can calculate the value of the accommodation you provide and this can count towards the minimum wage that you must pay your employee. For more details on this, seek advice from your Local Authority social services department or a legal professional.
Knowing Your Obligations as an Employer
As you are an employer, it's essential that you know your rights and obligations.
Here are some of the key areas you need to be aware of, but professional advice is recommended:
You need to decide whether indeed you will be the carer's employer, or if they will in fact be self-employed. If they are self-employed they will need to pay their own tax and National Insurance. As an employer you'll be responsible for paying their tax and National Insurance.
Any employee has a legal right to rest breaks, holiday and sick pay and a maximum number of hours of work per week.
As an employer you will need to take out insurance in case your carer or anyone else is injured in the course of their employment. Investigate employer's liability insurance and public liability insurance.
You must make sure you have a written contract of employment in place. It should be checked by a professional to ensure it is legally admissible.
You might also like...