Can I get Funding to Build a Flat for my Brother?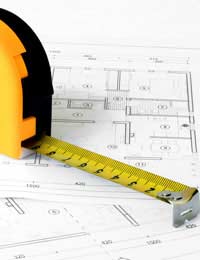 Q.
My brother aged 36 who has downs syndrome lives with my parents 68yrs and 72yrs. I have planning permision to convert the leaking flat roof to a 3rd floor appartment for my brother and also fixing the leaking flat roof! My mother is becoming less mobile each day because she is suffering from a post polio condition which means the left hand side of her body the nerves are dying.
I have been trying in vain to get help advice funding to pay for the roof and flat, from the local council.
Is there someone who could advise me on what help is available, what grants I can go for, because at the moment I am just being sent in circles. I am currently lobbying my local MP but would like to have more of a clue what to say to him?
(Mr Matthew Hargreaves, 5 October 2008)

A.
Unfortunately it is likely that you will have to wait for your Local Authority to resolve this issue. However, in the meantime it could help you to familiarise yourself with some of the help available and perhaps to ask the Local Authority about this help in particular.
The main forms of financial support that could help you are:
The Disabled Facilities Grant
VAT Relief
A council tax reduction
An assessment will usually need to be made by an occupational therapist. This will assess the property and your brother's needs and the occupational therapist will assess what adaptations would help your brother.
Disabled Facilities Grant
Disabled Facilities Grants are awarded by local councils to help disabled people adapt their homes to meet their needs. They're available in England, Wales and Northern Ireland.
You can apply for a Disabled Facilities Grant for yourself, or on behalf of someone else. You can use a Disabled Facilities Grant to adapt your home, for example to widen doors, install a ramp, improve access to your home, or update the heating or lighting in your house. It may be that the Disabled Facilities Grant could be used to fix and convert the roof in your parents' home, but this would depend on your brother's individual assessment.
The maximum amount of grant you could receive is around £25,000, but the actual amount is worked out based on your income.
VAT Relief
Disabled people are exempt from paying VAT on equipment which has been designed solely for disabled people or on some building work which has been carried out to adapt a property to be suitable for a disabled person's needs.
The rules about VAT relief for disabled people are complicated. You should always check whether any renovations or equipment is eligible for VAT relief before going ahead.
Council Tax Reduction
If you're disabled, or you live with a disabled person, you may be entitled to a reduction in your Council Tax bill through the disabled band reduction scheme.
To be eligible you will need to fulfil at least two of the following criteria:
Your home must have a kitchen, bathroom or other room which specifically meet the needs of you or a disabled person that you live with. This room must be used mainly by the disabled resident.
Your home must have been adapted to create extra room for wheelchair use.
Those who are eligible will have their Council Tax band lowered and will therefore pay a lower rate. For example if your home is in Council Tax band C, it will be charged at the rate of Council Tax band B. If you're already in the lowest band you'll still receive a reduction.
Those who are severely mentally impaired may also be eligible for a Council Tax reduction. They won't be classed as liable for Council Tax so the household bill will be reduced on those grounds.
You might also like...