Community Care Assessment: FAQ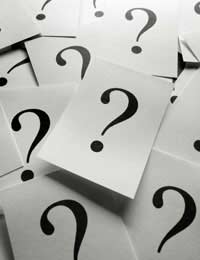 Community care assessments are organised by the local authority so that they can decide what a person's care needs are and the services that they require.
Sometimes people worry about a community care assessment, so we have compiled some FAQs and answers to some of the most common queries and concerns.
How do I Get a Community Care Assessment?
Individuals may be referred for a community care assessment by someone such as a GP, nurse or social worker. Alternatively if you think you may need a community care assessment or feel that a friend or relative does, ask the local authority social services department about organising one.
Where Will the Community Care Assessment Take Place?
Usually community care assessments can be carried out in the patient's own home. In fact this is often seen as a good idea because it gives the assessors a good idea of the patient's capabilities to live independently and the support that would make things easier for them.
If for some reason the community care assessment can't take place in the patient's home, it will be arranged somewhere which is convenient for the patient and transport can usually be arranged to the location if necessary. If a patient has been admitted to hospital and has to have their community care assessment there, an assessor may also visit their home in order to best assess their circumstances.
Who Will Carry Out the Community Care Assessment?
There may be more than one person carrying out the community care assessment but one of them will almost always be from the local authority social services department. Other healthcare professionals often contribute as well and may be present at one of the sessions – some community care assessments are carried out over more than one visit. Other healthcare professionals include GPs, doctors and nurses. Healthcare professionals can also contribute to a community care assessment by providing information without attending any visits.
What Will Happen During the Assessment?
The community care assessment will assess the patient in terms of their care needs and their individual circumstances. Their finances will also be assessed. The patient will be involved in the care assessment process as much as possible so that the best solutions can be arrived at. Their carer, if they have one, will usually also be present and will have input on the patient's situation and needs.
The patient and/or their carer will be asked what sort of help they feel would be useful and how it could best be delivered.
During the assessment, if practical, the patient will be asked questions. If not the carer and the patient's family as well as healthcare professionals will provide information about the patient's circumstances. Some of the questions may be of a personal or sensitive nature so it is best to be prepared for this in advance. However, any information will be treated sensitively and confidentially.
You could be asked questions on the following:
Your health – for example current medical conditions and medication
Your mental health - for example what your memory and your moods are like
Mobility
Hearing, eyesight and speech
Personal care – your abilities to wash, dress and eat and go to the toilet
Household tasks - how you are managing with cooking, cleaning etc.
Lifestyle – tor example the help you receive from friends and family
Finances- to assess whether you'll have to pay for any care you will receive
You might also like...