Choosing a Carer: FAQ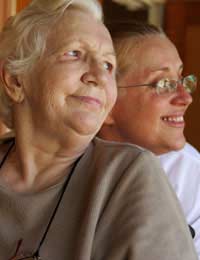 Choosing the right carer is an important process and many feel daunted by it. Here we have covered some of the major concerns and queries which people often have about choosing a carer.
Do I have to choose my own carer?
No you don't have to choose a carer for yourself, nor do you have to be the carer's employer. Being an employer and going through the recruitment process is something that many people who need a carer are put off by. If you don't wish to go through this process yourself, your carer may be arranged by the Local Authority but this is subject to your financial situation.
Alternatively, you could source a carer through a care agency. This way you will have a level of say in who is employed as your carer but the agency will deal with administrative and employment issues. If you are happy to do so, you can find and employ a carer yourself by advertising privately.
How do I choose a care agency?
There are many care agencies available. Ask to see each care agencies' "statement of purpose". This should outline information such as what services they provide and who they are aimed at, their processes, terms and insurance details. Additionally, talk to the agency about how they choose their staff and what safety policies they have in place. Also ask about other agency policies on issues such as lending and borrowing money, accepting gifts and the selling of goods and services.
How do I know I am safe with a carer?
You should make sure that any carer you choose, whether directly, through an agency or via the Local Authority, has had a Criminal Records Bureau check. You can pay to run this check on carers yourself – you need to contact the Criminal Records Bureau. Any agency who employs carers should make sure they have all had CRB checks. Ask any potential agencies about this.
What should I look for in a carer?
Most important will be to find a carer who can meet your care needs. Whether you are choosing a carer through a care agency or advertising for one directly, you should think carefully in advance. List your daily routine and the aspects of care that you need help with. Think about any specialist skills that they may need, for example is a driving licence essential, do they need to do a lot of lifting, will they need to stay overnight, will they need to be very flexible about the hours they can work?
As well as practical care needs, it will also be important that you and a potential carer get on well on a professional level and that you feel comfortable around them. Think about what is important to you in a carer. Do you mind if they are a smoker (although they couldn't legally smoke in your house or car), must they like pets, do you ideally want a carer with similar interests to you?
Can anyone help me choose a carer?
Some charities may be able to help and provide advice on the process of choosing a carer. Ask charities for the disabled or elderly in your area or research charities which specialise in your condition.
Additionally, you should always ask for and take up the references of a potential carer. This will provide you with extra supporting evidence with which to make an informed decision.
You might also like...