About Our Site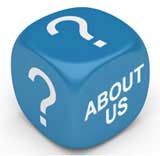 FundingCaring was formed to offer a unique reference point on financing the care of elderly or disabled relatives.
FundingCaring is an essential resource for anyone requiring information on the cost of care, whether for themselves or for someone else. Individuals needing care may be children, the elderly or those with disabilities. Information on paying for care and finding financial help can often be complicated and jargon-heavy. FundingCaring provides information that is clear and easy to understand.
FundingCaring provides information on what you can expect the costs associated with care to be. The site also provides detailed advice and information on the financial help that's available to assist with the costs of caring. You'll find details of benefits and other financial awards that are available, including information on the eligibility criteria, how to apply and the amount of help that could potentially be received. We know that many people worry about how they will pay for care, should they need it, so there's also advice on financial planning for the future.
Funding Caring is written by people with a genuine interest in the subject matter. We want to make the site as valuable as possible to readers and we're always looking for new ideas, so if there's something you'd like to see us covering, do write in, send us your story or ask our experts.
Our concern was that there was no single UK resource for interesting features and practical advice on this subject.
Our features and articles are written by experts - who have experience, or a particular interest in this area.
Our Background
FundingCaring was founded by John Rowlinson, the founder of PtS.
John, through PtS, is involved in a number of ventures including software and property companies. A percentage of revenue from these activities goes towards funding FundingCaring and a number of similar sites.
Our focus is simply on having experts create the highest quality information possible that is widely read.

Related Articles in the 'Site Information' Category...